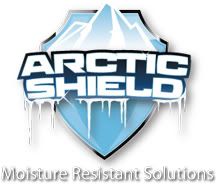 Wineries looking for a waterproof, "chill-proof" label finally have a 100% reliable option with Arctic Classic Crest, a new label material created by Labeltronix.
Arctic Classic Crest stands out because it can withstand the wettest of wet and the coldest of temperatures in an ice bucket.
Classy in appearance, this new label material conveys a sophisticated look on white, uncoated paper that works equally well with either flexographic or digital offset printing.
Arctic Classic Crest also shines when embellished with finishing touches like hot foil stamping, embossing, varnishing or lamination.
Labeltronix, the Anaheim, Calif.-based labeling company known for its award-winning wine labels, created Arctic Classic Crest in conjunction with a supplier who conducted much research and development on the product.
This is Labeltronix' first release in what will be the Arctic Shield family of labels. Future additions are expected within the year.
For more information and to request samples go to http://www.labeltronix.com/arctic-shield , or call 800.429.4321.