DROUGHT/WATER
CONSUMER SALES: DTC, ON- & OFF-PREMISE
REAL ESTATE - What's this new section about?
PUBLIC COMPANIES
FINANCE, INVESTMENT, M&A
INTERNATIONAL TRADE
DISTRIBUTORS
HEALTH
WINE SELECTION AND RECOMMENDATION
MARKETING & SALES
SCROLL DOWN FOR MORE TOP NEWS
---
Also sponsored by:
Click image above for more details
---
PACKAGING, LABELS & CORKS IT: INFORMATION [AND] TECHNOLOGY MANAGEMENT & EMPLOYMENT MEDIA MATTERS MATTERS OF TASTE WINE PEOPLE WINE PLACES FOOD & RESTAURANTS
SCROLL DOWN FOR LOTS MORE NEWS

---
---
---
---
NORTH AMERICAN REGIONAL WINE NEWS
ACADEMIA
AG, GROWER & CELLAR NEWS
EUROPE & THE UK
DOWN UNDER
AROUND THE GLOBE
NOT JUST FOR THE TRADE
CRAFT BEVERAGES: BEER, CIDER, WINE & SPIRITS
---
Sponsored by:

---
GIVE US THIS DAY OUR DAILY DATA
More scientist authors on a study= retractions more likely.

This paper: Pathogenic Organization in Science: Division of Labor and Retractions, concludes that "the rate of retractions is higher as the division of labor increases (net of team size)."

Then along comes this oft-cited Lancet paper: Risk thresholds for alcohol consumption: combined analysis of individual-participant data for 599 912 current drinkers in 83 prospective studies which offers us this:

That's not to say that this -- or every other study with lots of authors -- is bogus, but that the odds increase.

However, the bigger the crowd, the easier it is for any single investigator to fudge numbers or be innocently careless. And the smaller the odds that another team member is inclined or capable of quality controlling the overall crowd and conclusions.


And despite having just two authors, there is no guarantee that the "Pathogenic" study itself might not be retracted some day.
---
NEWS FETCH PLAYLIST:
While creating this issue:
Becca liked this song best: Coconut by Harry Nilsson

Lew liked this song best: Lightning Bolt by Jake Bugg

---
TODAY'S FEATURED WINE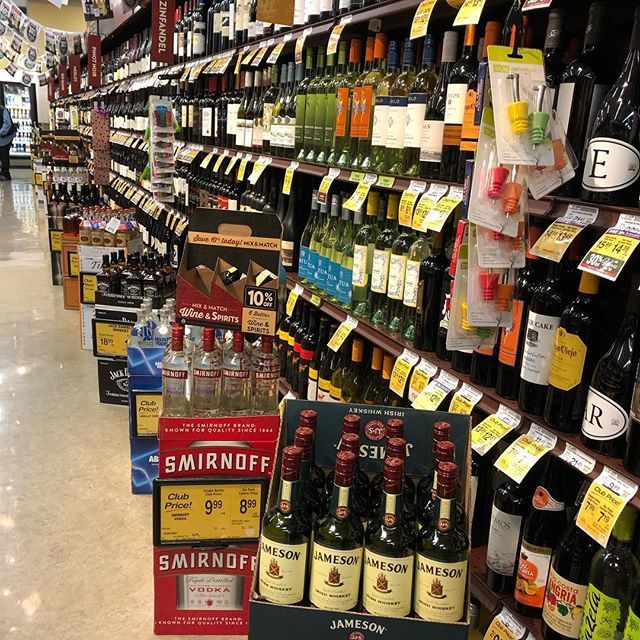 Sonoma Safeway: Aisle-clogging spirits displays made getting to the wine almost impossible without knocking over the booze barrier.

I happen to like Jameson's, but the aisle was so jammed, a lot of other people cursed and punted on buying vino. 😡 -LP
---
This NewsFetch was hand-crafted for you by Editor Becca Yeamans-Irwin (The Academic Wino) and Publisher/Executive Editor, Lewis Perdue.
---
To UNSUBSCRIBE
: Click [UNSUBSCRIBE].

To SUBSCRIBE CLICK
HERE