Sponsored by:

---
---
---
Also sponsored by

---
---
---
TO UNSUBSCRIBE:
Click >> [UNSUBSCRIBE] <<
To SUBSCRIBE CLICK HERE
SPONSORED BY:

ALSO SPONSORED BY:

---
DAILY NEWS FETCH - December 12, 2016

CREATED BY
WINE INDUSTRY INSIGHT
& MADE POSSIBLE BY OUR SPONSORS
Publisher/Executive Editor, Lewis Perdue -- Editor, Becca Yeamans-Irwin

To SUBSCRIBE CLICK HERE To UNSUBSCRIBE
: Click [UNSUBSCRIBE] .
CHANGE YOUR EMAIL:
Here
.
NEWS FETCH ARCHIVE:
Here
---
Sponsored by:

---
TODAY'S TOP NEWS
This Napa Valley winery has a permit for 539,688 visitors a year. Here's how the top 25 rank. Daily Data has an eye-opening chart. Scroll down.
WINE SUPPLY & CONSUMPTION
CALIFORNIA BRIEFS
REAL ESTATE
DROUGHT/WATER
SCROLL DOWN FOR MORE TOP NEWS
---
Sponsored By:
---
CONSUMER SALES: DTC, ON- & OFF-PREMISE
INTERNATIONAL TRADE
FINANCE, INVESTMENT, M&A
DISTRIBUTORS
INVESTING IN WINE, COLLECTING & AUCTIONS
DATA & TRENDS
WINE SELECTION AND RECOMMENDATION
MARKETING & SALES
---
The following is sponsored content not affiliated with Wine Industry Insight

WINE COUNTRY CLASSIFIEDS
---
PACKAGING, LABELS & CORKS
TRADE SHOWS & CONFERENCES
SOCIAL MEDIA & TECH
MEDIA MATTERS
MATTERS OF TASTE
WINE PEOPLE
NORTH AMERICAN REGIONAL WINE NEWS
---
SCROLL DOWN FOR LOTS MORE NEWS BELOW REAL ESTATE & CLASSIFIEDS

---
FEATURED REAL ESTATE FROM WINE INDUSTRY INSIGHT
To advertise with Wine Industry Insight (publisher of this email briefing) click here for rates & here for email contact.
THIS FEATURE SPONSORED BY: WineryX Real Estate

Secluded Carmel Valley Estate Winery & Vineyard, $1.3 million
Chock Rock Winery, Vineyard and Residence

40 secluded acres plus all the square feet you need to live, vint, and enjoy this exquisitely beautiful patch of Monterey County.

1,500-SqFt winery building,
700-SqFt bottling room,
1,400-SqFt canopy,
2,500-SqFt crush pad
2,700-SqFt residence with a wrap around deck
4,800 case permit.
Stunning views of the property's vineyards, nearby mountains, hillsides and forest. A winemaker's wine making dream.

Contact Katie Somple, WineryX Real Estate


---
ACADEMIA
EUROPE & THE UK
ASIA & PACIFIC RIM
NOT JUST FOR THE TRADE
CRAFT BEVERAGES: BEER, CIDER, WINE & SPIRITS - A Sampling of Today's Headlines
Why Colorado's Successful Craft Beer Scene Is Now 'Soul Searching'
A Beer Brand Is Trying to Shake Up How We Think About Fine Dining
Cider is surging in Virginia
Is Local Malt The Next Big Trend For Breweries?
N.Y. brewers, growers bet the farm on fickle grain
Get the rest of today's craft news at
Craft Beverage Insights
---
SPONSORED BY:

---
GIVE US THIS DAY OUR DAILY DATA
Top 25 Napa Valley winery visitor permits

Not a Wine Executive News subscriber?
Subscribe to Wine Executive News now, and get the rest of this original article along with everything else on the site every day, including original documents, spreadsheets,and source materials for just $24.99 per month or $189 per year.
If you're grumpy because this -- like less than 1/2 of 1% of the articles on Wine Industry Insight -- requires payment, please read this: "News Should Be Free – Stop This Wanting To Be Paid BS!"
---
NEWS FETCH PLAYLIST:
While creating this issue:
Becca liked this song best: Electric Feel by MGMT

Lew liked this song best: She Moves in Her Own Way by The Kooks

---
TODAY'S FEATURED WINE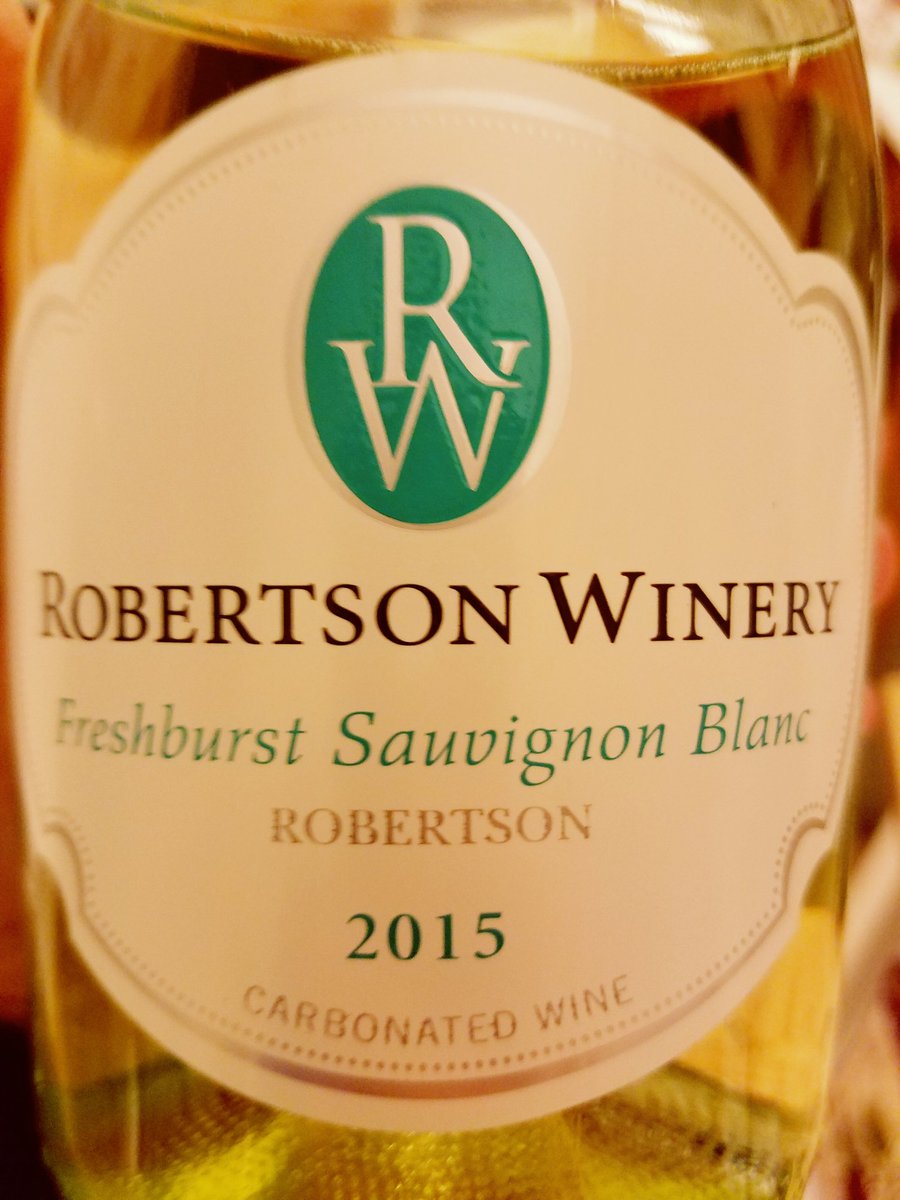 2015 Freshburst Sauvignon Blanc from Robertson Winery in South Africa. Overall: meh. Not really a lot of depth with this wine. Lots of big bubbles. It's OK, but I probably wouldn't buy it again. Purchased for $13.99. -B
---
This NewsFetch was hand-crafted for you by Editor Becca Yeamans-Irwin (The Academic Wino) and Publisher/Executive Editor, Lewis Perdue.
---
To UNSUBSCRIBE
: Click [UNSUBSCRIBE]

To SUBSCRIBE CLICK
HERE