Sponsored by:

---
---
Also sponsored by

---
---
---
TO UNSUBSCRIBE:
Click >> [UNSUBSCRIBE] <<
To SUBSCRIBE CLICK HERE
SPONSORED BY:

ALSO SPONSORED BY:

---
DAILY NEWS FETCH - August 24, 2016

CREATED BY
WINE INDUSTRY INSIGHT
& MADE POSSIBLE BY OUR SPONSORS
Publisher/Executive Editor, Lewis Perdue -- Editor, Becca Yeamans-Irwin

To SUBSCRIBE CLICK HERE To UNSUBSCRIBE
: Click [UNSUBSCRIBE] .
CHANGE YOUR EMAIL:
Here
.
NEWS FETCH ARCHIVE:
Here
---
Sponsored by:

---
TODAY'S TOP NEWS
Help your customers help themselves: They prefer their digital gear to your salesfolk. Daily Data shows you what this means. Scroll down.
WINE SUPPLY & CONSUMPTION
CALIFORNIA BURNING
CALIFORNIA BRIEFS
DROUGHT/WATER
SCROLL DOWN FOR MORE TOP NEWS
---
Sponsored By:
Sponsored By:
Sponsored By:
---
---
RECYCLED WASTEWATER
DIRECT SHIPPING & PRIVATIZATION
DISTRIBUTORS
INVESTING IN WINE, COLLECTING & AUCTIONS
HEALTH
REGULATION & LEGAL MATTERS
DATA & TRENDS
WINE SELECTION AND RECOMMENDATION
MARKETING & SALES
PACKAGING, LABELS & CORKS
SCROLL DOWN FOR MORE NEWS

---
FEATURED REAL ESTATE
This Spring Mountain Estate Winery/Home Is Just Waiting For The Right Rising Star Winemaker or Chef
---
This 3,992 sqft estate winery/home on 12.92 acres of Spring Mountain has panoramic Napa Valley views with a vested 3K-case use permit (+ tastings by appointment), crush pad, 3-bedroom, 3-bath house and a chef-quality kitchen. To learn more,
click this link
or contact
Katie Somple, WineryX Real Estate
This property is all about making a name for a break out winemaker or famous chef!
Because the winery permit was issued in 1999, way before things got really tough at the county, it allows for tasting by appointment - that's huge. Also the minimalist architecture lends itself to a potential wow factor tasting room with retail use, including a commercial gauge kitchen ideal for any type of food demonstrations and entertaining.

The cachet of Spring Mountain and the exclusivity of the location are huge assets to the right buyer ready to make a name for themselves. Think Outpost. Think Judd's Hill on Greenfield Road. An additional adjoining acre along with wine production equipment are available separately.
---
FEATURED CLASSIFIED ADS
CURRENT WINE COUNTRY CLASSIFIEDS REAL ESTATE ADS

The following Real Estate Ads can be found in Wine Country Classifieds as of August 24, 2016.
For more ads please visit us at www.WinerySite.com

TITLE
LOCATION
SQ FT/ACRES
PRICE
COMPANY/AGENT
CONTACT
Foothill Winery
CA
140
$1,750,000
Ed Keller
edkeller@saber.net
Vineyard
Mendocino, CA
4 ac
$985,000
Bob Besancon
bob.besancon@pacunion.com
Pinot Noir Vineyard
Napa Co., CA
9 acres
$1,150,000
Ken Nerlove
grapeman677@gmail.com
Producing Vineyard
Alexander Valley, CA
31 acres
$3,850,000
Paul Spitler
plndmn@earthlink.net
Vineyard/Winery
Fair Play, CA
20 ac
$945,000
Ed Keller
edkeller@saber.net

CLICK HERE TO PLACE AN AD WITH WINE COUNTRY CLASSIFIEDS
---
CUSTOMER RELATIONS
TRADE SHOWS & CONFERENCES
SOCIAL MEDIA & TECH
PAYMENTS
MANAGEMENT & EMPLOYMENT
MEDIA MATTERS
MATTERS OF TASTE
WINE PEOPLE
WINE PLACES
NORTH AMERICAN REGIONAL WINE NEWS
---
---
ENVIRONMENT & SUSTAINABILITY
AG, GROWER & CELLAR NEWS
EUROPE & THE UK
DOWN UNDER
SOUTH AFRICA
AROUND THE GLOBE
MARIJUANA
CRAFT BEVERAGES: BEER, CIDER, WINE & SPIRITS - A Sampling of Today's Headlines
Anheuser-Busch and Craft Brew Alliance extend partnership
AG's opinion clears way for Oklahoma brewers to sell pints of full-strength beer
Craft Beer Made With Prehistoric Yeast Is T-Rex Approved
What makes a beer brand Super Premium?
Scottish brewer delivers truth serum beer to Trump and Clinton
Get the rest of today's craft news at
Craft Beverage Insights
---
SPONSORED BY:

---
GIVE US THIS DAY OUR DAILY DATA
Help your customers help themselves
Digital influence factor: The percentage of in-store retail sales influenced by the shopper's use of any digital device, including: desktop computers, laptops, netbooks, tablets, smartphones, wearable devices, and in-store devices (i.e., kiosk, mobile payment device.)
---
NEWS FETCH PLAYLIST:
While creating this issue:
Becca liked this song best: Once In A Lifetime by Talking Heads

Lew liked this song best: Trippin' Down the Freeway by Weezer

---
TODAY'S FEATURED WINE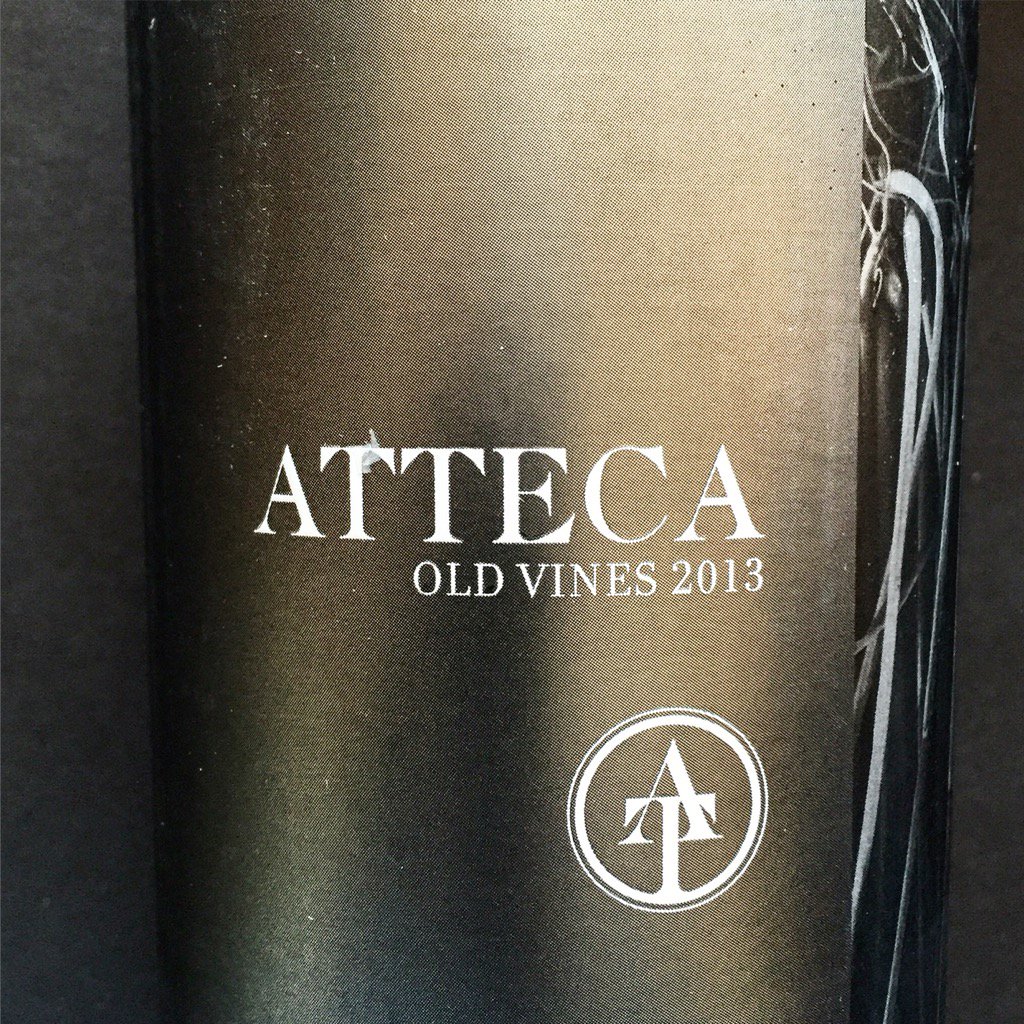 This is a respectable Garnacha with substantial fruit, body + nice hit of cocoa & tannins.

Impressively priced at $5.39 Grocery Outlet (10%-12-bottle discount). On par with the average $15 Garnacha.

This is the first bottle in my "$60 case experiment" in which I bought an entire case for under $60. 11 more reviews to come.
---
This NewsFetch was hand-crafted for you by Editor Becca Yeamans-Irwin (The Academic Wino) and Publisher/Executive Editor, Lewis Perdue.
---
To UNSUBSCRIBE
: Click [UNSUBSCRIBE]

To SUBSCRIBE CLICK
HERE