Sponsored by:

---
---
Also sponsored by

---
---
---
TO UNSUBSCRIBE:
Click >> [UNSUBSCRIBE] <<
To SUBSCRIBE CLICK HERE
SPONSORED BY:

ALSO SPONSORED BY:

---
DAILY NEWS FETCH - August 12, 2016

CREATED BY
WINE INDUSTRY INSIGHT
& MADE POSSIBLE BY OUR SPONSORS
Publisher/Executive Editor, Lewis Perdue -- Editor, Becca Yeamans-Irwin

To SUBSCRIBE CLICK HERE To UNSUBSCRIBE
: Click [UNSUBSCRIBE] .
CHANGE YOUR EMAIL:
Here
.
NEWS FETCH ARCHIVE:
Here
---
Sponsored by:

---
TODAY'S TOP NEWS
Described.responsible.gourmet - That's the new global address that this famous Napa vineyard never had. And you'd be amazed at its connection to Mongolia. Scroll down to Daily Data for some Friday fun with maps!
WINE SUPPLY & CONSUMPTION
CALIFORNIA BRIEFS
REAL ESTATE
DROUGHT/WATER
SCROLL DOWN FOR MORE TOP NEWS
---
Sponsored By:
Sponsored By:
Sponsored By:
---
---
PUBLIC COMPANIES
DISTRIBUTORS
INVESTING IN WINE, COLLECTING & AUCTIONS
HEALTH
REGULATION & LEGAL MATTERS
WINE SELECTION AND RECOMMENDATION
MARKETING & SALES
SCROLL DOWN FOR MORE NEWS

---
FEATURED REAL ESTATE
This Spring Mountain Estate Winery/Home Is Just Waiting For The Right Rising Star Winemaker or Chef
---
This 3,992 sqft estate winery/home on 12.92 acres of Spring Mountain has panoramic Napa Valley views with a vested 3K-case use permit (+ tastings by appointment), crush pad, 3-bedroom, 3-bath house and a chef-quality kitchen. To learn more,
click this link
or contact
Katie Somple, WineryX Real Estate
This property is all about making a name for a break out winemaker or famous chef!
Because the winery permit was issued in 1999, way before things got really tough at the county, it allows for tasting by appointment - that's huge. Also the minimalist architecture lends itself to a potential wow factor tasting room with retail use, including a commercial gauge kitchen ideal for any type of food demonstrations and entertaining.

The cachet of Spring Mountain and the exclusivity of the location are huge assets to the right buyer ready to make a name for themselves. Think Outpost. Think Judd's Hill on Greenfield Road. An additional adjoining acre along with wine production equipment are available separately.
---
FEATURED CLASSIFIED ADS
---
PACKAGING, LABELS & CORKS
TRADE SHOWS & CONFERENCES
SOCIAL MEDIA & TECH
MEDIA MATTERS
MATTERS OF TASTE
---
---
WINE PEOPLE
WINE EDUCATION
NORTH AMERICAN REGIONAL WINE NEWS
ENVIRONMENT & SUSTAINABILITY
AG, GROWER & CELLAR NEWS
EUROPE & THE UK
DOWN UNDER
ASIA & PACIFIC RIM
SOUTH AFRICA
NOT JUST FOR THE TRADE
MARIJUANA
CRAFT BEVERAGES: BEER, CIDER, WINE & SPIRITS - A Sampling of Today's Headlines
Craft Beer's Looming Crisis
The Chilling Facts About Craft Beer
Food pairing tech boosting alcohol sales among young adults
Does it Matter Who Owns Revolver Brewing?
Naturally functional beverages are poised for growth
Get the rest of today's craft news at
Craft Beverage Insights
---
SPONSORED BY:

---
GIVE US THIS DAY OUR DAILY DATA
Described.responsible.gourmet - That's To Kalon's new global address

Right-click graphic to view a larger image. Vineyard sign and green winery names added by

Wine Industry Insight

.


Even the reknowned To Kalon Vineyard doesn't have an address.

What's more, a search on mighty Google Maps only pulls up the Robert Mondavi Winery and Opus One. Suppose, however, you have a less well-known vineyard, hopyard, or other location without a specific address or way off in the boonies on a dirt road with no name.

Telling someone where it is could be a hassle. GPS is pretty good, but coordinates are even harder to remember than addresses. What's more, addresses are essentially non-existent in the developing world which is why what3words has divided the planet into 57 trillion nine-square-meter plots and assigned a unique three-word, easily remembered address.

Wine Industry Insight's global address is: risen.gasp.reply.

What's yours? Go here to find out: what3words map. This New York Times article dissident.sloth.ploy explains the Mongolian connection.
---
NEWS FETCH PLAYLIST:
While creating this issue:
Becca liked this song best: Stay The Same by Bonobo

Lew liked this song best: Hands Open by Snow Patrol
---
TODAY'S FEATURED WINE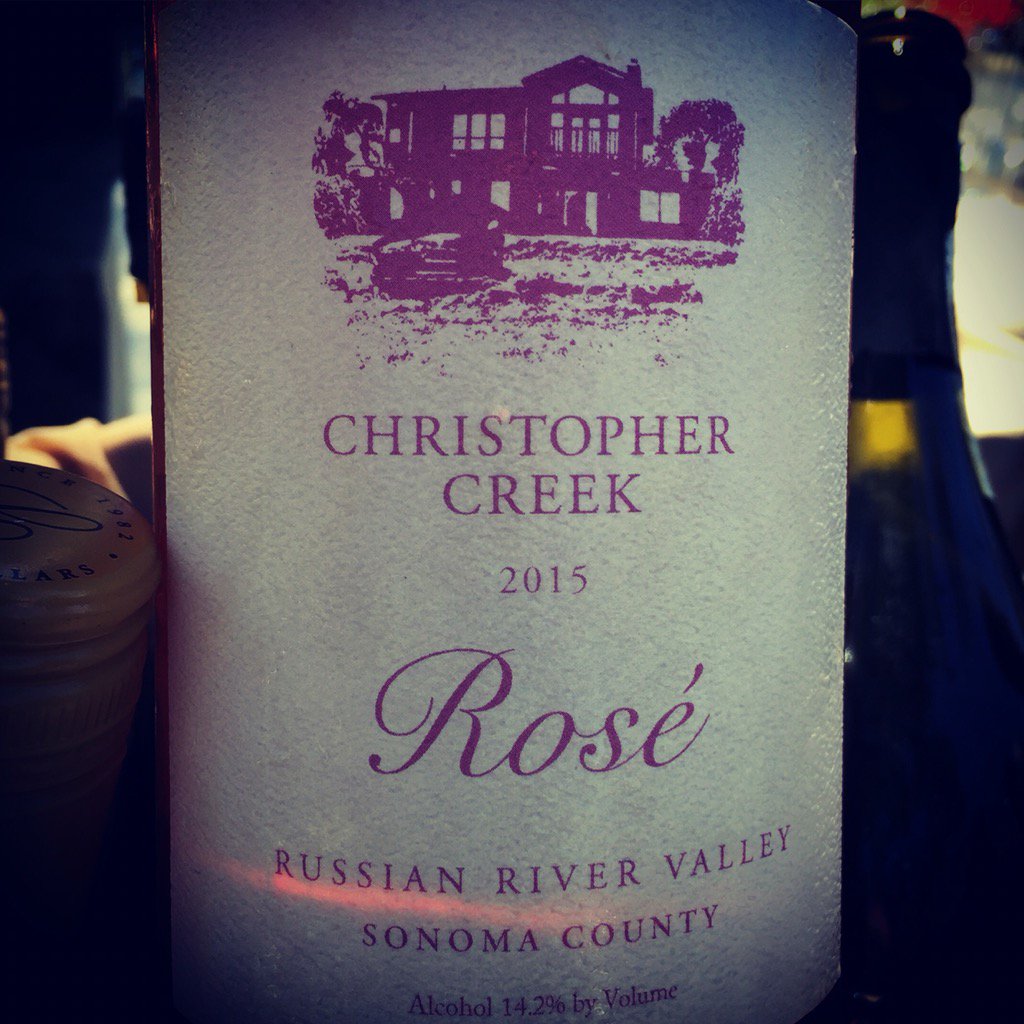 Pinot rosè! Intense cherry/raspberry fruit and perfect balance of tart and tannin. Superb hot weather quaffer. Had at the 60th anniversary celebration for my astounding in-laws.
---
This NewsFetch was hand-crafted for you by Editor Becca Yeamans-Irwin (The Academic Wino) and Publisher/Executive Editor, Lewis Perdue.
---
To UNSUBSCRIBE
: Click [UNSUBSCRIBE]

To SUBSCRIBE CLICK
HERE